Course materials consist of Legal, Firearm Safety, Firearm operations and Firearm Proficiency.
CCW Permits are no longer required in Ohio, but if you plan to travel out of state be sure to have one.
Attendees may bring snacks, lunch, non-alcoholic refreshments. Attendees can eat and drink throughout the classroom portion of this course. There will be a written test consisting of # of questions, 70% is needed to pass. There will be an average of two (2) hours spent on the range. A shooter's proficiency test will be given on the range which students must pass.
Course materials consist of Legal, Firearm Safety, Firearm operations and Firearm Proficiency.
–
Upon Arrival:
All ammunition must stay secured inside your vehicle, there is to be NO ammunition in the classroom.
Attendees firearms will be checked at the door by an instructor to make sure they are unloaded and, in a slide back/opened, cylinder open position prior to entering the facility.
Firearm's slide and or cylinder is always to remain open and laying in front of you on the table
Masks are optional if you want to wear one please bring your own. Hand sanitizer is available.
–
RANGE (OUTDOOR RANGE)
New Riegel, Ohio 44853
–
Time on Range:
2pm-4pm (typically)
(Time on range varies on depending on how long it takes for everyone to complete the range portion)
–
While on the Range:
YOU MUST FOLLOW INSTRUCTIONS AT ALL TIMES!
NO LOADED FIREARMS ON THE RANGE, UNLESS YOU ARE TOLD BY THE INSTRUCTOR!
THIS IS A CONTROLLED ENVIRONMENT FOR EVERYONE'S SAFETY!!
–
Items required to have on the range:
EYE Protection
EAR Protection
NO open toe shoes
Handgun & 100 rounds of ammo minimum
–
Firearm Rental
You will need to reserve a firearm and bring 100 rounds of ammo.
* We ask that you wear pants and a ball cap while on the range.
Dress appropriately for the weather, this is an outdoor range with no shelter, if raining the range may become muddy.
Feel free to bring umbrellas, rain jackets etc… Once again BE PREPARED for whatever the weather may throw at us.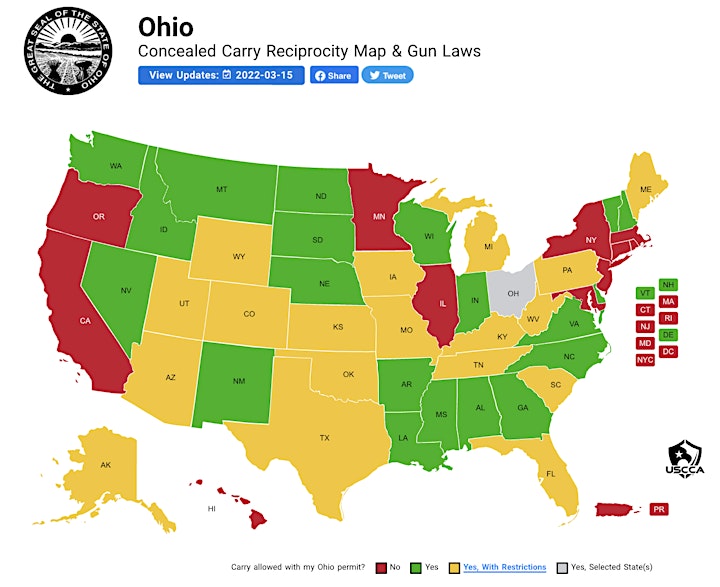 https://beesafeohio.com/wp-content/uploads/2023/06/8709_image.png
736
1404
001
https://beesafeohio.com/wp-content/uploads/2020/05/Bee-Safe-Security-Logo-1.png
001
2023-07-07 18:50:00
2023-07-07 18:50:00
Women's Multi-State Permit CCW Course